About Us
unique approach for startups embrace the traditional and
new era of business strategy.
About IM Holding
For almost two decades, IM Holding has been utilizing technology and the power of innovation to bring agility and flexibility to the business of our customers.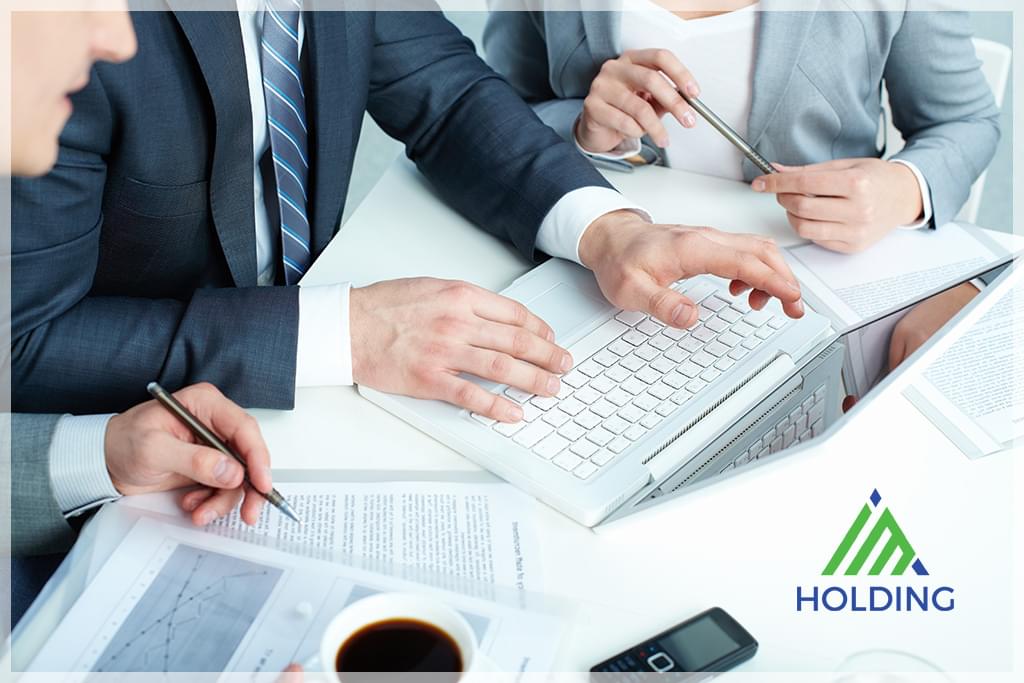 We are uniquely positioned to accelerate the digital transformation of different companies, leveraging our technical expertise and hands-on experience in various digital specialties. IM Holding has been striving to offer fully integrated digital services and build innovative products to solve real-world problems and address the pressing and rapidly changing digital business needs of our clients.
In 2003, we began telling our story to the world; when Internet Misr (IM), our first company, was established as an Egyptian joint stock company to offer information technology and data transfer services, at that time, IM was one of the first companies that provided the Dial-up service in Egypt through the short number 07775000. Later, aligning with the enhancement of the infrastructure of the telecommunication and information technology sector all over the country, IM provided ADSL services to both companies and households to become one of the leading internet service providers in Egypt.
In 2008, we added another remarkable asset to our group by founding IM solutions.
IM solutions is a fully integrated web service company that offers a wide range of web and digital marketing solutions to different types and sizes of companies: corporates, startups, education institutions. The establishment of IM solutions was a paradigm shift, as we started to extend our service offering to the Middle East. We developed strong ties and successful business partnerships with various renowned international companies to deliver the best quality to our customers. IM solutions was among the first companies that adopted and incorporated all types of digital marketing strategies and planning as an integral part of all business endeavours to help our clients unlock their business growth potentials, that was even before the boom of social media in 2011 in Egypt and the Middle East.
Throughout our history, IM Holding has been maintaining a unique position as a full-fledged IT and digital service company. In fact, that was the motive behind the establishment of another pillar of success for the group.
Vision
To proactively contribute to the digital transformation currently taking place in the Middle East and be the success partner of our clients that shapes their digital future and drives their business growth.
Mission
To leverage the latest technologies in the international market in order to offer robust IT solutions and consulting services that create value and competitive advantage for our clients no matter which sector they deliver their services through, or which geographic area they serve in.
Values
Our work is governed by a set of core values demonstrated at the heart of everything we do, and they determine and influence our communication with our existing and potential clients and partners.
Innovation: we are creative thinkers who love taking on challenges, and we appreciate what technology can bring us and our clients.

Excellence: our team is always ready to go the extra mile to deliver superior service for our clients that exceed their expectations.

Commitment: we are fully dedicated to all aspects of our business to deliver a high level of support to our clients and partners.

Integrity: we believe that honesty and transparency are our keys for our success, so we never compromise on them.
IM Holding unique approach for startups embrace the traditional and new era of business strategy.
With the new technology breakthrough in the e-world, the rules of research, strategy, sales, marketing as well as process
has changed the business models dramatically.
Here is where IM Holding has grown fast in adopting those rules in addition to the
blend of difference experiences.
IM Holding's unique approach for startups embraces the traditional
and new era of business strategy.
IM Holding Services
As a result of the technological depth for IM Holding helped it to understand other industries thus diversity in our investments.
The power of IM Holding that it's build the digital infrastructure & investment for any project with a merger between knowledge, technology and services like providing business plan, visibility & research study, strategy, marketing, sales, customer care, logistics, office space.
IM Holding helped a lot of investment projects in different fields like ecommerce, sports equipment, hardware and computers, cyber security solutions, education and training centres, nutritional feeds, plastic recycling, hospitality and decorations and more.
At IM Holding, we evaluate and consult, develop and design, test and implement technology solutions based on thorough understanding of your business and the goals of your company.